What Can A Home Inspector Do For You? – Part 2
What Can A Home Inspector Do For You? – Part 2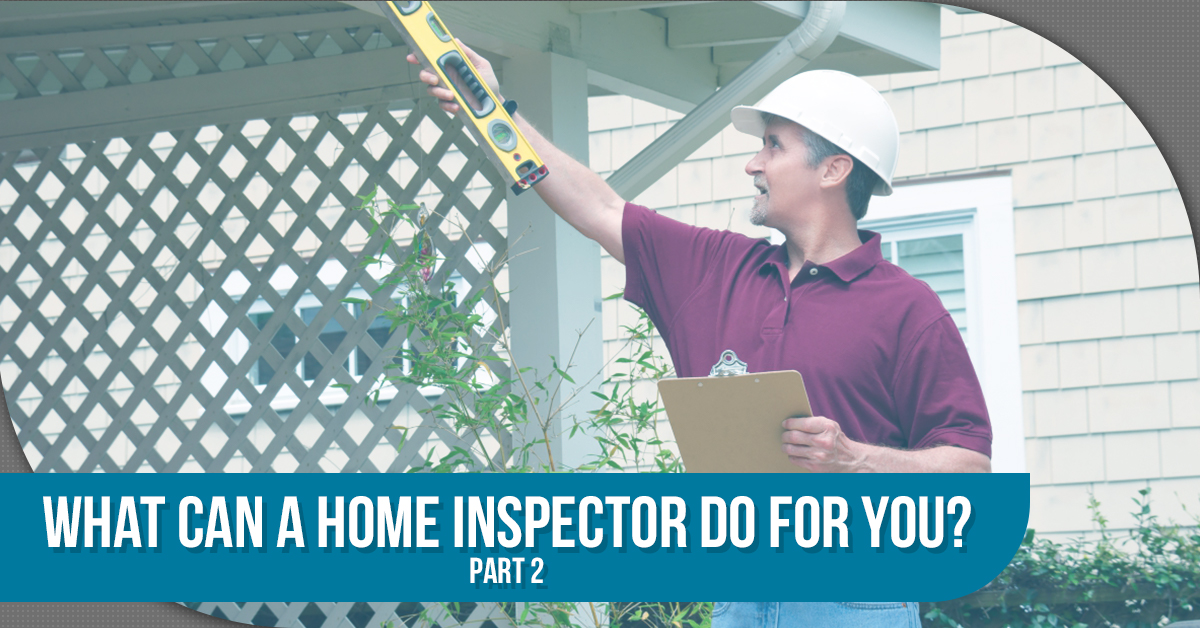 Home inspections are an important part of being a homeowner. Although we tend to think of our homes as a safe space, there are things that can go wrong that will make it unsafe to live in. Some of these issues may be obvious, but others require testing from an experienced and certified home inspector in order to diagnose. Safe Investment Home Inspections will not only perform a thorough and affordable inspection of your home or office, but we'll provide you with expert knowledge on how you should deal with potential threats to your health and safety. Keep reading to learn more about what a home inspector can do for you and read part one of this blog series if you missed it.
Air quality
Air quality testing goes beyond your HVAC system. Although your air filter plays a major role in removing allergens, dust, and dirt from the air, ensuring that you're promoting healthy air quality in the first place is equally important. The difficult part about tracking indoor air quality is that poor air quality can be the result of a number of different things. And many homeowners don't realize they have poor air quality until someone starts having side effects like coughing, a runny nose, or trouble breathing. For people with asthma, these issues will only be made worse and could lead to serious health conditions if left unchecked.
According to the Environmental Protection Agency, your health is at a much higher risk due to indoor air quality than outdoor air quality. This is mainly due to the fact that your home is a contained environment. When an allergen enters your home, it is usually recirculated by your HVAC system and can end up covering your walls and furniture in addition to your floors. An inspector at Safe Investment Home Inspections will perform a thorough and comprehensive air quality test that will reveal the source of this issue, so you know exactly what steps to take in order to eliminate it.
Mold is another significant contributor to poor indoor air quality. Although some mold won't pose a huge health risk to your Denver home, mold spreads, and certain mold like Stachybotrys Chartarum or "black mold" are especially hazardous for your health. If your home is especially humid, musty smelling, or you've just experienced any type of water damage like your basement flooding, you should call a home inspector immediately.
Radon testing
Radon is a gas that can't be detected by humans without the use of special instruments. Radon usually results from the decay of uranium which is found in a home's foundations. Radon is one of the most common causes of lung cancer, so it's important to have your home inspected regularly in order to ensure that radon is not present and that you and your family are safe.
Safe Investment Home Inspections will use Sun nuclear testing equipment and your home or office will need to be closed for 12 hours for testing. Once the test is completed we will determine if the radon levels are too high. If they are, we will recommend steps you can take to lower your home's radon levels and make your home safe for living again.
Electrical inspections
If you're buying or selling a home, electrical inspections are a must. However, if you want to ensure that your home is as safe as possible for you and your family, routine electrical inspections are recommended. Having your electrical system inspected will help you prevent electrical fires before they happen. If you run a business, your office may have a very complex electrical system. You'll want to hire an expert inspector for this situation in order to make sure the inspection process is done thoroughly and for an affordable price.

Contact Safe Investment Home Inspections
Safe Investment Home Inspections is your Top Rated Local® Home Inspection Company in the Denver and Lakewood area. Our highest priority is to provide you with a thorough inspection that will leave you feeling safe in your own home. If there is any issue with your home's condition, we will let you know and present you with a solution to the issue. Contact us today to learn more.