What Can A Home Inspector Do For You?
What Can A Home Inspector Do For You?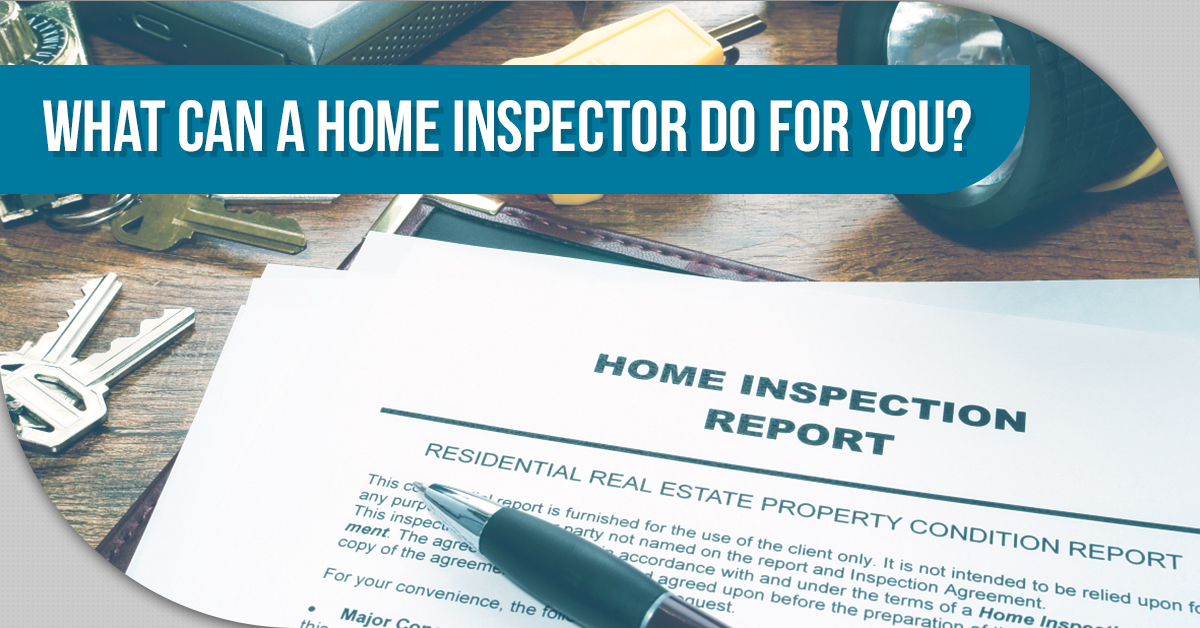 If you're a new homeowner, condo owner, or townhouse owner, you may still be settling in and getting used to your new life. If you've lived in apartments previously, chances are, you're used to your landlord performing regular air quality, safety, and HVAC inspections. However, now that you'll be responsible for maintaining the safety of your own home, it's important that you find a reliable home inspector to perform routine inspections. But home inspections are about more than just air quality testing, keep reading to learn more about what a Denver home inspector can do for you, and if you have any questions at all, be sure to contact your local home inspectors at Safe Investment Home Inspections.
Our standard home inspections will last around two to three hours depending on the size of your home. With each visit, you can expect us to inspect the following parts of your home:
Walls, windows, and doors
Your walls, windows, and doors are important parts of your home. They keep you safe, comfortable, and secure. We will, first and foremost, inspect the structural integrity of your home. A house is only as strong as its foundation and if your home's foundation is threatened, you deserve to know about it. Poor soil conditions, moisture from flooding or humid indoor atmosphere, and cracks in your wall can all contribute to a poor foundation for your home. Our professional and certified home inspectors will scour your entire home for any of these signs as well as ask you questions that will help him/her diagnose any issues that may be present.
HVAC and sewer
The great thing about calling a home inspector is that you won't have to worry about calling your HVAC or plumbing specialist afterward. All of our home inspectors are certified master inspectors and will provide you with the most thorough inspection in the area. When we inspect your sewer line, we will direct a video camera through your home's sewer system. As it's pushed through, the footage will be recorded so we can identify leaks, broken pipes, and other obstructions. Since sewer line repairs and replacement are costly, we can also inspect them after the fact to ensure that the job was done correctly and that there's no threat of the issue recurring.
Your HVAC system is another important aspect of maintaining a healthy and secure home. Modern HVAC systems are not only responsible for maintaining the temperature in your home but also the air quality. Your HVAC system is designed to circulate air throughout your home, and without proper filtration and clean air ducts, you will be pushing harmful allergens, dirt, and dust throughout your home. When you call Safe Investment Home Inspections, you won't have to waste time and money calling an HVAC company and plumbing company afterward unless we determine that you need repairs or replacement. Whenever you call us for an inspection, we'll make sure both your HVAC systems and plumbing are working as intended and not posing any potential health risks.

Contact Safe Investment Home Inspection
Are you ready to call an experienced and certified home inspection expert for your home or office? Our top priority is to provide you and your family or employees with a thorough and comprehensive inspection for you and cover every aspect of safety such as air quality, electrical systems, HVAC, plumbing, and building structure. We will try to have the whole process completed in two to three hours, however, if additional testing is needed more time may be needed. Contact us today to learn more about our inspections.
If you'd like to learn more about our home inspection process, read part two of this blog.