Top Summer Home Safety Concerns – Part 2
Top Summer Home Safety Concerns – Part 2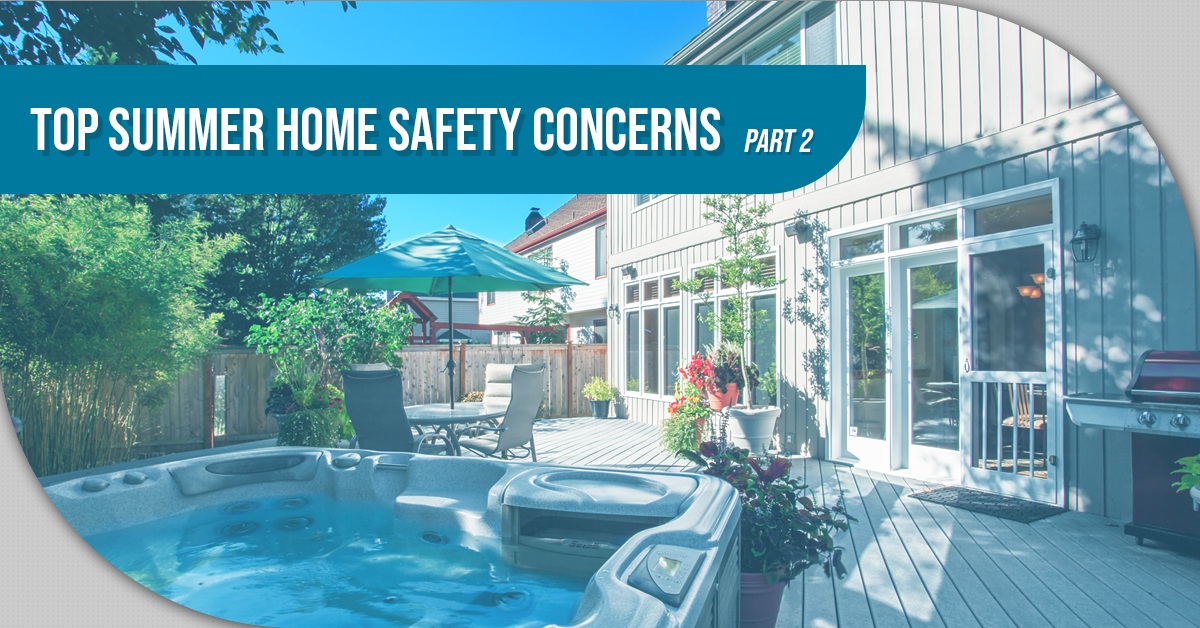 Hello, and welcome back to our blog here at Safe Investment Home Inspection. This is part two of our blog series about major safety concerns in your home this summer. The beginning of summer is a great time to evaluate the safety of your home and plan any upgrades for the rest of the year. Contact Safe Investment Home Inspection today to learn more.
Mold
With warm weather comes a higher threat of mold infestation in your home. As a homeowner, the best way to prevent mold and mildew in your home during the summer is to take into consideration all the factors that could be creating heat or humidity there. First and foremost is your air conditioner. Your air conditioner has two purposes: to cool and purify the air in your home, both of which reduce the likelihood of mold growth. Many homeowners avoid getting their AC unit fixed before summer because they don't want to spend the money and believe they can 'tough it out.'
The other aspect to mold growth in your home during summer is humidity. Although Colorado isn't known to be humid, indoor environments can become quite humid depending on several factors. One good way to prevent humidity is to always open windows if you're running a lot of water either to take a shower or to wash the dishes. This will promote good air circulation and prevent humidity from accumulating in certain areas of your home. If you're still experiencing issues with humidity, you may want to consider installing a dehumidifier.
Bug Infestation
One of the most common summertime annoyances for many homeowners is bug infestation. Whether it's mosquito bites, ants, or spiders, most bugs are out in full force during late spring and throughout the summer. But before you start calling the exterminator, here are a few tips to help keep the bugs out of your home this summer.
Replace Windows and Screens
No matter how hard we try to keep bugs out, they always seem to find a way in. Although many bugs come in through pipes or the faucet, a fair amount make their way in through broken screen doors or windows. That means now is the perfect time to start looking into replacing old screens and windows.
Keep Food Stored
Although you may be able to get away with leaving food out overnight during the winter, doing this in summer will lead to some unwelcome visitors. Although it's not common for ants to make their way into homes, when it does, it's not a pretty sight. And it certainly isn't a situation you ever want to deal with.
Plant Away From The House
Planting flowers or other plants up against the side of the house is basically like welcoming bugs into your home with open arms. Bees, flies, and many other bugs love hanging out near these plants and are more likely to enter through the door when it's open or through cracks in the wall or windows. Another reason to not plant or put soil near the home is that it can contribute to hydrostatic pressure on your home's foundation like we talked about earlier.
Contact Safe Investment Home Inspection
Safe Investment Home Inspection is your Top Rated Local® home inspection company in Denver and the surrounding area. We specialize in air quality testing, thermal imaging, radon measuring, mold inspection, sewer inspections and much more. Contact us today if you'd like more information or you're ready to schedule a home inspection with us.