Simple Ways To Reduce Energy Consumption – Part 2
Simple Ways To Reduce Energy Consumption – Part 2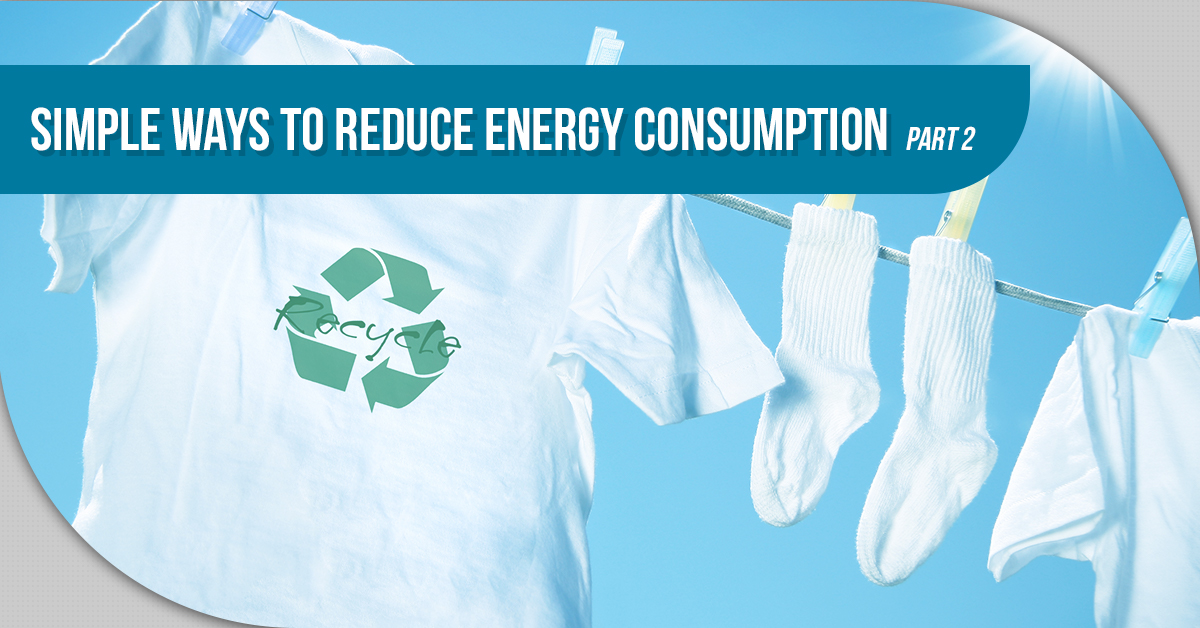 Hello, and welcome back to our blog here at Safe Investment Home Inspections. This is part two of our blog series about improving the energy efficiency of your home. Last time, we talked about why energy efficiency is important as while as how you can reduce spending on your heating and cooling, one of the highest costs on your energy bills. Keep reading to learn more.
Install a tankless water heater
The difference between a standard furnace and a tankless water heater is that they only provide hot water as it is needed. And they won't create standby energy loss that comes with storage water heaters. Tankless water heaters also waste less water and take up less room than on-demand water heaters.
Seal and insulate
Simply sealing and insulating your home will ensure its energy efficiency for years to come. Sure, you can spend all your time and money trying to improve your heating or cooling system, but what good will that do if the energy is being lost due to poor insulation or sealing? Some of the most common places energy is lost include attic hatches, weatherstripping around doors, baseboards, window frams, and switch plates. Air leaks are more likely to occur on the ceiling or in the attic since hot air rises so having your attic inspected is a great way to find potential ways to increase your home's energy efficiency.
Sealing your attic isn't just important for energy efficiency. In a previous blog, we talked about how sealing your attic will prevent frost from forming in it due to hot air rising and condensing on the ceiling which can lead to even more problems like increased humidity, mold, and damage to your home.
Washing clothes with cold water
A simple yet effective way of saving money on your energy bills. Without having to heat the water each time you put a load of laundry in, you'll be saving a few extra bucks on each energy bill. This will add up over time and you won't see any real downside to washing in cold water. Give it a try!
Change the way you cook
Making small adjustments to the way you cook can also have a big impact on your home's energy efficiency. First of all, conventional ovens are less efficient than convection ovens. They'll use up to 20 percent less electricity and cook food more evenly at a low temperature. What's more, a microwave oven will use even less energy at just 20 percent of the energy cost of a convection oven. If you are going to use a conventional oven, however, make sure to move the rack up to the top level and place your food there. This is where it will cook the fastest so make sure to keep an eye on it.
Add Windows
Adding windows like skylights, light shelves, clerestory windows, or light tubes is a great way to reduce the energy used to maintain your lighting fixtures. You can also replace your lighting with more energy-efficient LED lighting. This lighting will cost you more initially but will save you more in the long run.
Contact Safe Investment Home Inspection
Are you ready to speak with an expert certified home inspector in Denver or the surrounding area? Safe Investment Home Inspection is your first choice for comprehensive home inspections, allowing you to live comfortably knowing the condition of your home. We do everything from thermal imaging to radon measurement and air quality testing so give us a call today if you have any questions or you're ready to get started.