About Nathan Fairchild and the Team!
As the owner of Safe Investment Home Inspections, LLC Nathan prides himself in a job well done. Nathan is a Certified Master Inspector, with over 20 certifications and 10 years construction experience. If you are looking for a home inspection team you can trust, you have come to the right place. Nathans education is one of the most important parts of his business. He continually adds to the companies library of knowledge, and certifications, to provide the best home inspection experience for his clients. All of our Inspectors are trained by Nathan, and share the same ethic's. We believe in protecting our clients best interests.   

Chad – Internachi Certified (Safe Investment Trained Inspector) Chad is InterNachi certified and has gone through rigorous training with Nathan for several years strait. Chad is caring and meticulous. He takes pride is his inspections, and shares the safe investment standards. He is as picky as they come and represents himself well. Protecting his clients is his passion.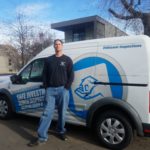 Jordan – (Sewer Inspection And Cleaning Technician) 
Jordon is a hard working individual. His no nonsense and Unbiased approach is the best match for a sewer inspection tech. He is in and out, and to the point with the problems in your sewer line. You can trust to give you a direct spot on opinion of the condition of your sewer line.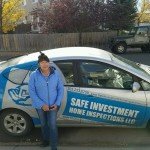 Kathy (Radon Testing Technician) 
Kathy has been doing Radon testing for five years. She is always on time, responsive, and caring.