Why New Homeowners Should Contact A Home Inspector
Why New Homeowners Should Contact A Home Inspector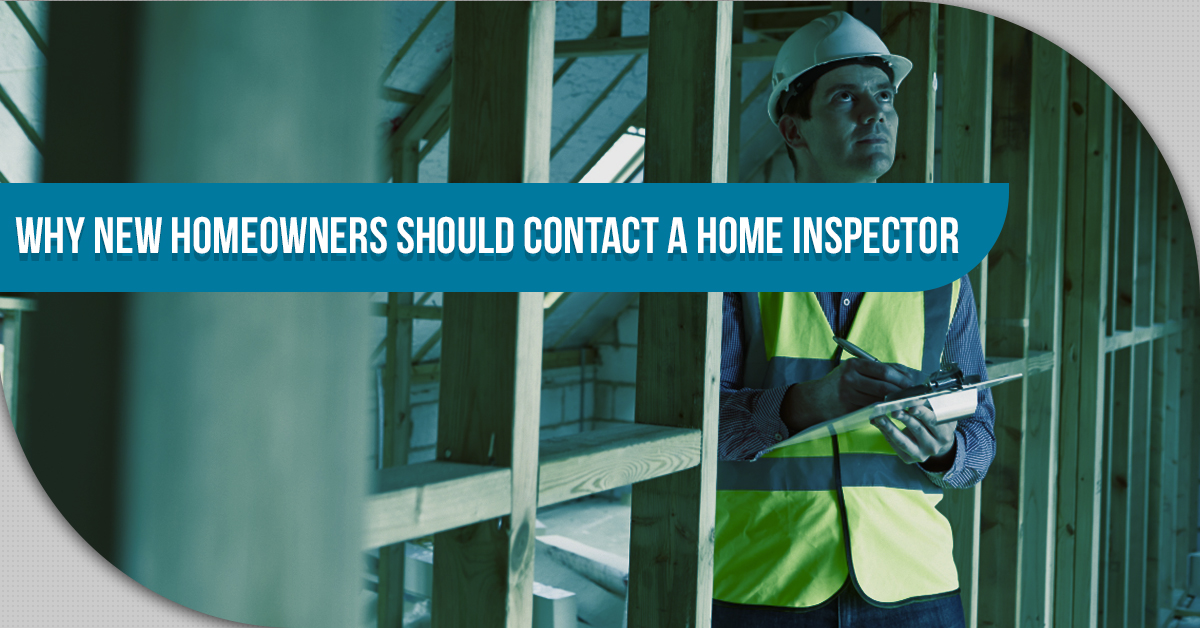 You've done it, you just purchased your first home! As you're settling in, it's important to start planning out your new life and all the responsibilities you will be taking up throughout the coming years. Being a homeowner isn't as simple as making monthly mortgage payments and keeping up with your neighbors (although those can certainly be difficult at times). Owning a home also means that you're responsible for maintaining the safety and functionality of your home. Gone are the days of contacting your landlord whenever you need something; you're going to have to find qualified experts to service your home or find a way to do it yourself. However, before you get to the point where you even need repairs on your home, you should first call a certified home inspector. Keep reading to learn more about why you should hire a home inspector if you're a new homeowner.
Alleviate Risk
Chances are, the purchase you've just made is one of the most costly purchases you'll make in your life. This isn't meant to scare you, it's actually cause for celebration! It's inevitable that major purchases also come with a risk: maybe the home doesn't live up to your expectations or it has a huge fault that reduces its value significantly. These are fears that many homeowners may have, but how can you eliminate this worry and start enjoying your new home? Calling a home inspector is a great start. A certified home inspector can get in fast and present you with any potential risks of living in the home. Maybe the air quality could use some work. Or maybe radon levels are high. Home inspectors can help you sort this out and settle the issue before it becomes costly.
Early start
Who doesn't like to get an early start on things? It feels great, especially when it involves your home and your future. If you contact a home inspector now, you'll have a jumpstart on taking care of your home and making it a comfortable place for you and your family to be for years to come. It's also a good idea to start learning about reputable home inspection companies in your area sooner rather than later.
Estimate future expenses
There's no better way to create a projection of your home's repair costs than to hire an experienced home inspector. By knowing what could be improved in your home and how much it will cost, you'll be able to plan out what needs to get done now and what you can hold off until a later date. High radon levels, for example, can lead to lung cancer, so it's imperative that you deal with it immediately. Typically, your home will need to be closed for 12 hours for this process, so you'll need to plan accordingly. For other issues like poor indoor air quality, you can start planning out costs to hire an HVAC specialist to come and check your furnace or air conditioner for potential issues.  
Safety
The most important reason to call a home inspector after you've just moved into a new home is the safety of you and your family. Although we tend to think of our home's as safe and free of harm (which they are for the most part), there are still issues that can come up if the home hasn't been maintained properly. For example, if there was a flood in the home a year ago, chances are, you wouldn't know it. The home could appear perfectly safe on the outside, but there could be black mold growing in the walls. Mold can do serious damage to your home's foundation and lead to poor air quality that everyone in your home will breathe in. You could spend hundreds calling different HVAC companies trying to get the issue fixed, but it will never improve unless you know the source of the problem. With a comprehensive home inspection, you'll never have to worry about that. You'll be able to get straight to the issue, saving you time and money.
Contact Safe Investment Home Inspection
Safe Investment Home Inspection is your Top Rated Local® Home Inspection Company in Denver and the surrounding area. If you have any questions about our services, don't hesitate to contact us today.