Top Summer Home Safety Concerns
Top Summer Home Safety Concerns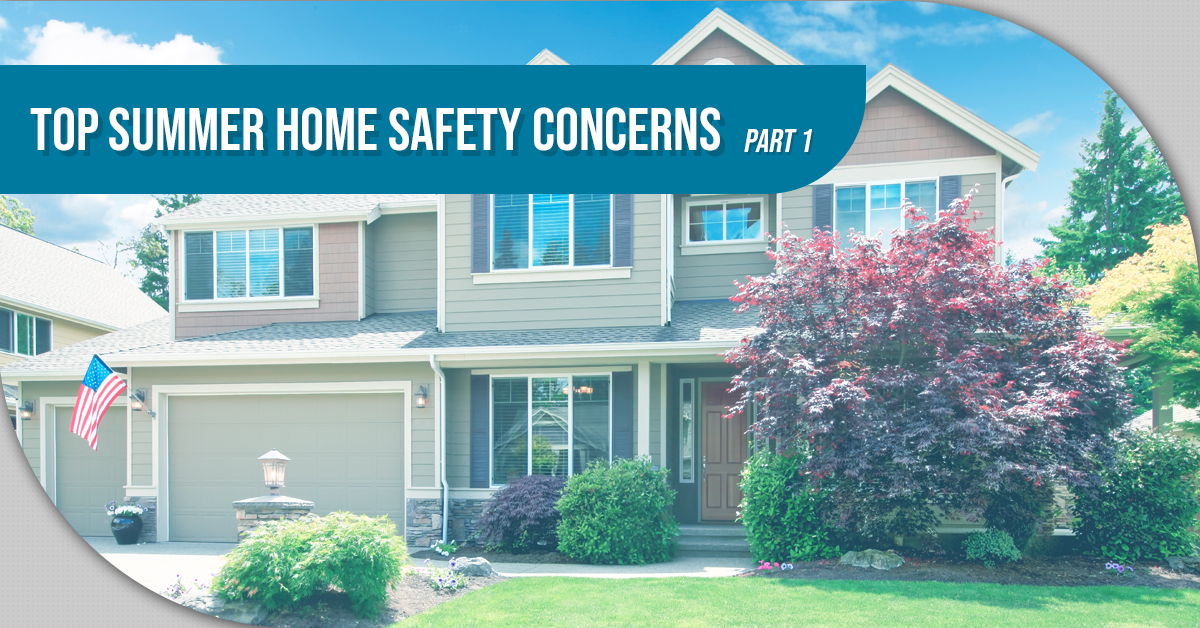 It's finally summer here in Colorado and you've probably already started planning some fun trips and activities for you and your family. But as with any change of season, it's important to take into consideration how home safety will change. In winter and spring, the low temperatures and precipitation were probably a major concern for you. In this blog, we're going to cover a home safety checklist so that you're prepared for some of the hottest months of the year. Keep reading to learn more and contact Safe Investment Home Inspection if you have any questions.
Foundation
One of the biggest culprits of a damaged foundation is water or soil shifting. What that means is spring and early summer are the ideal times to check for damage to your foundation. During wet spells, the soil around your home will rapidly expand, then contract on dry days. This is your foundation's worst nightmare as it can cause soil to shift unnaturally putting a lot of pressure on the foundation.
Warped ceilings and sagging floors are the biggest warning signs that foundation damage is already taking place. In order to inspect the foundation of your home, start by going around the exterior of your home and looking for any cracks or hairline fractures in the foundation of your home. However, since you'll only be able to see what's above ground level, this isn't necessarily the best way to check for foundation damage. But it may be helpful to look for areas where water has pooled up or where the ground has shifted.
Next, go into your basement and inspect the walls. Look for any cracks, crumbling, warping, or buckling in the foundation. Depending on how your foundation was built and what material it's composed of, the foundation will show different signs when it is damaged. However, in addition to physical damage, you'll want to look for signs of water damage as well. If there's any mold growth, you know that your foundation isn't in good condition.
Basement Waterproofing
Ultimately, the best way to protect the foundation of your home is to ensure you have a system in place that will waterproof your basement. There are two aspects to this: Exterior solutions and interior solutions. Exterior refers to surface water that enters a home through the basement, permeating the foundation walls. The second is groundwater that can enter the home due to hydrostatic pressure.
The problem many homeowners face is that they don't understand the difference between the two and therefore don't understand what is actually causing their water problem.
Exterior Solutions
The most logical way to prevent water from entering the basement is to first ensure that water never accumulates around the home in the first place. The purpose of your gutters is to do just this: to move water a safe distance away from the home. Take a look at your gutters to make sure they aren't clogged and that they're carrying rainwater at least 15 feet away from the foundation. If there is a slope near your home that could cause water to move towards your home, you should consider re-grading, or installing a dry well or subsurface drainage system.
Interior Solutions
When it comes to the issue of subsurface water, the amount of water that's trapped will vary based on the season and the amount of precipitation. The hydrostatic pressure created by this subsurface water is mitigated as a foundation drainage system. These systems have four different components: gravel, concrete, a drainage pipe, and a discharge system that is made up of a sump pump and sump basin.  
Whether you're experiencing foundation damage due to exterior or interior problems, be sure to call a certified home inspector who will be able to identify what, specifically, is causing the issue and what waterproofing method will work best to protect your home.
Contact Safe Investment Home Inspections
These are just a few of the things you should look out for this summer in order to keep your home safe and comfortable for the rest of the year. Read part two of this blog series to learn more or contact Safe Investment Home Inspections today for a full home inspection in Denver.